Windit
Regular price

Sale price

399,00 kr
Windit is an attachment to backpacks that creates a gap between the bag and the wearer. The gap allows the body to breathe and enables the user to avoid getting sweat stains on their back.

Windit is compatible with standard daytime backpacks between 16-26 litres.
This backpack accessory easily attaches around the shoulder straps of the bag with adjustable buckles, ensuring a strong fit with any backpack.
Produced in the EU
1. Weight capacity

When worn in upright position: <5 kg

Windit is ideal, when the wearer is in an upright (vertical) position.

When worn in horisontal/leaning position: <3 KG

Depending on the size of the backpack and the angle you are leaning in, the backpack will weigh in on the 'back-straps' of Windit.
This will minimise the gap between you and your backpack.

Note: Windit will not break, it will just not be able to create a gap on trips exceeding these weight capacities.
2. Product Specifications

Lenght: 39cm

Width: 18cm

Depth: 12cm

Weight: 225gr
3. Wear & Tear

Washing Windit

If needed, you can easily detach the fabric sleeve of Windit and wash it at 20°C

The fabric can be detaches by using the zipper that goes all around the frame
4. Materials

Frame: Stainless steel 305

Mesh netting: Nylon

Lining: Neoprene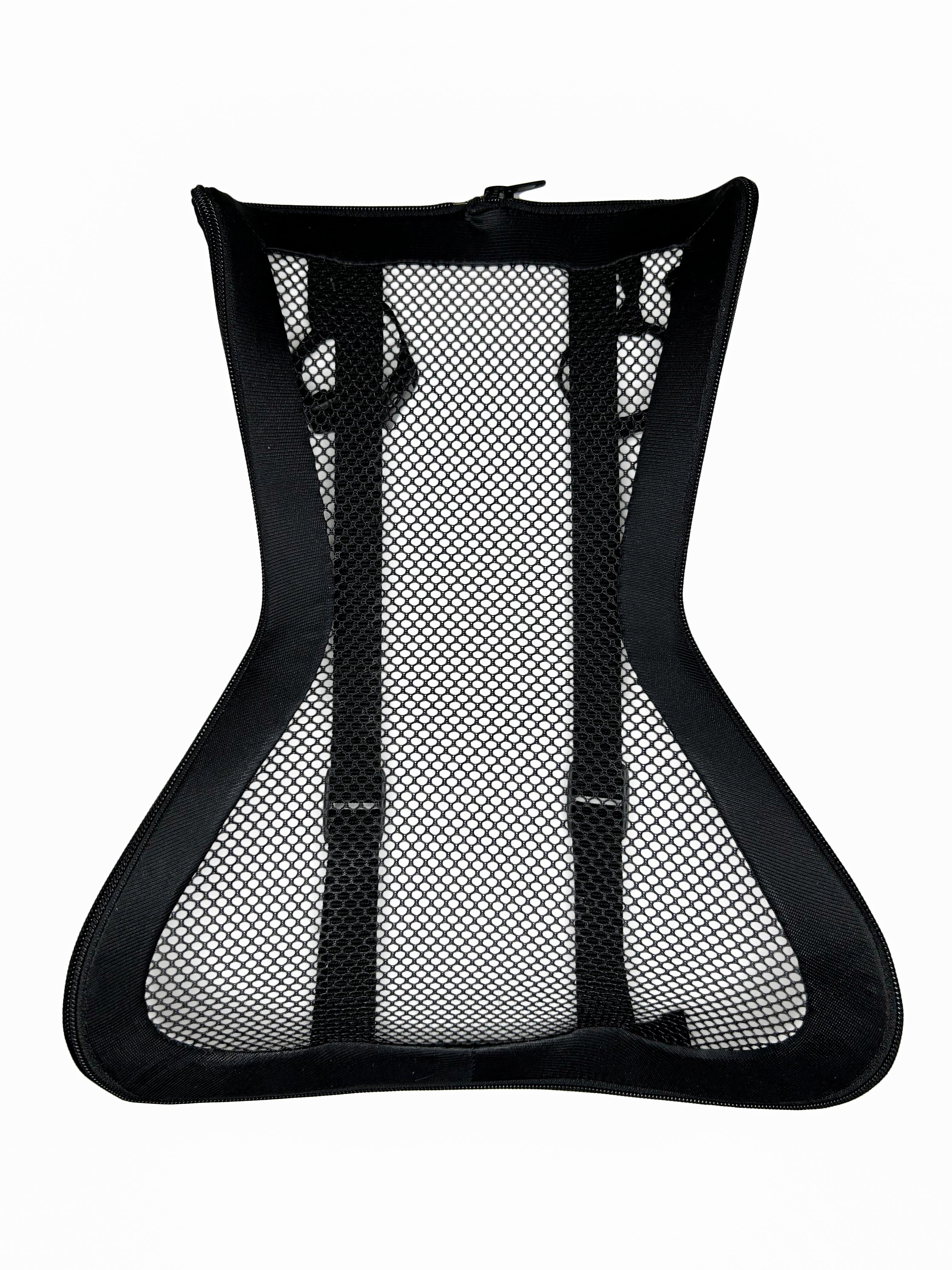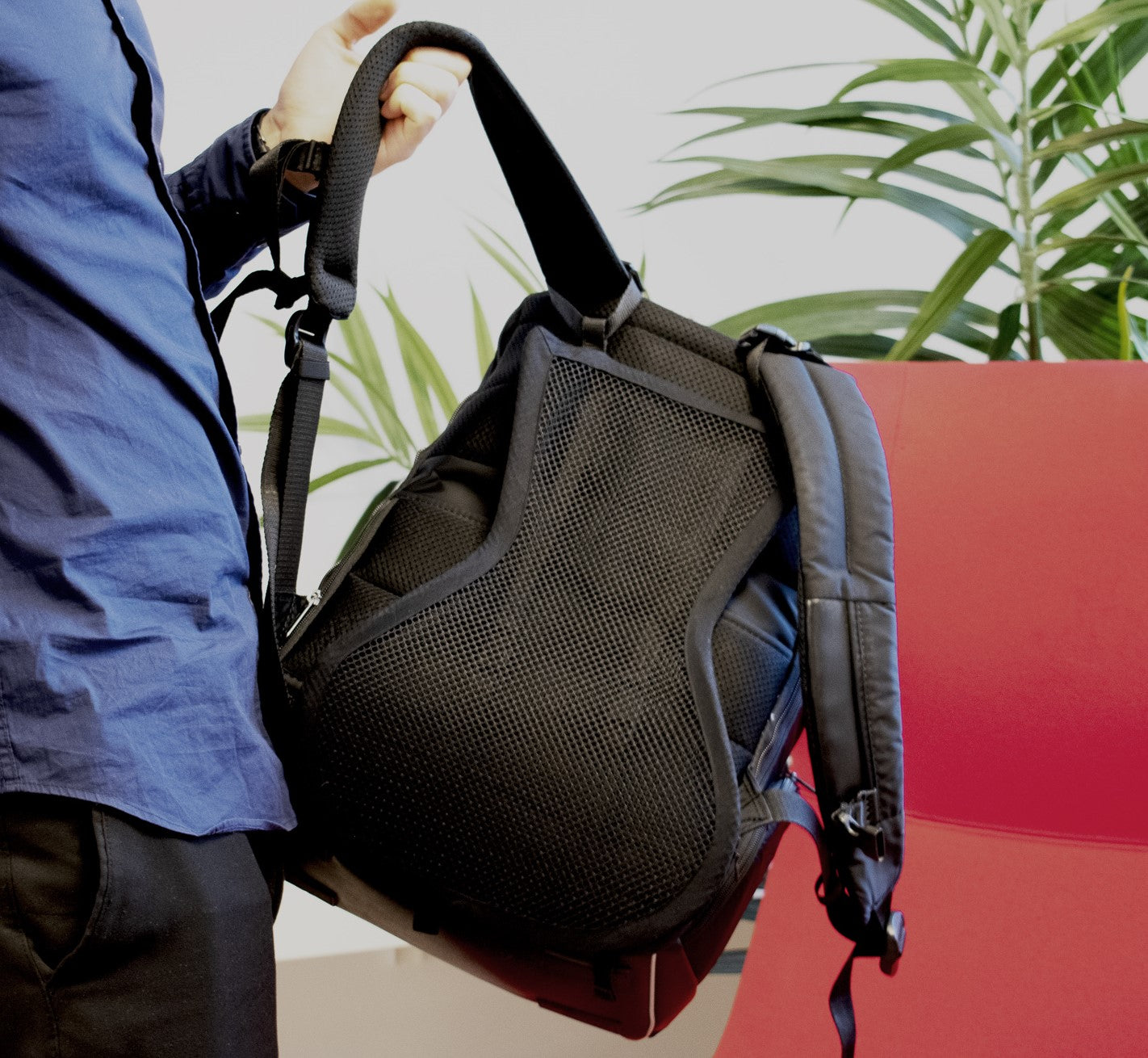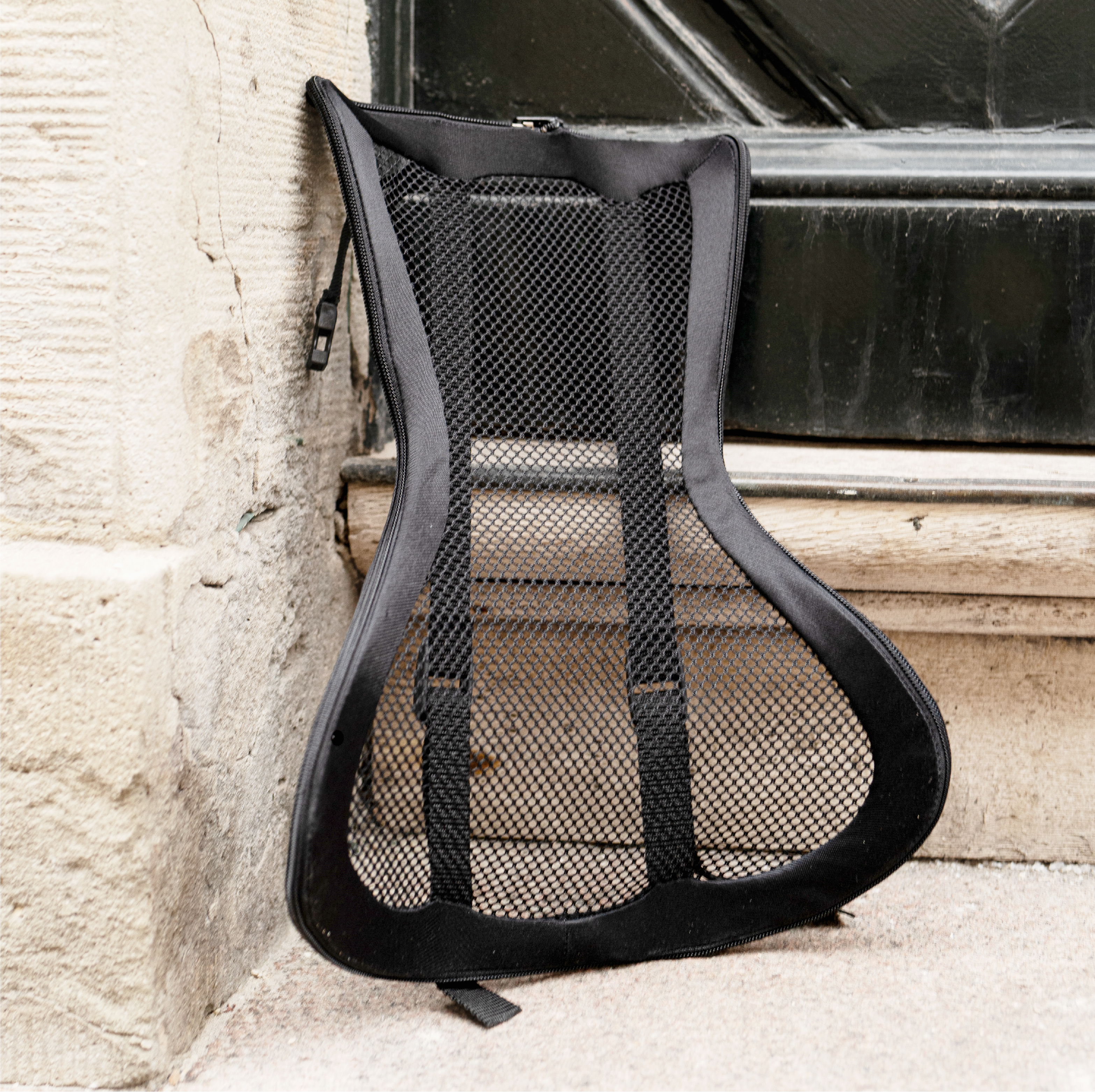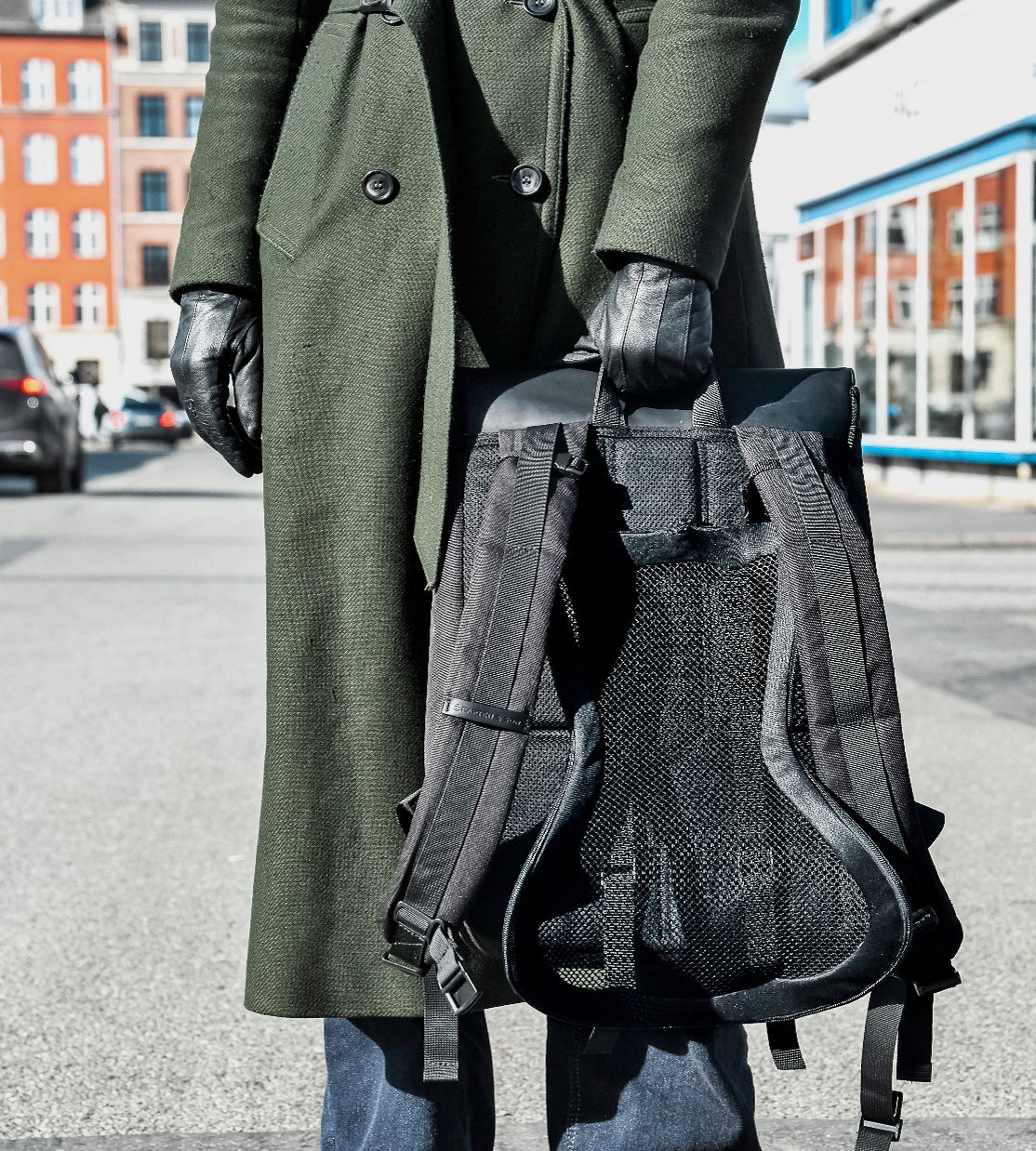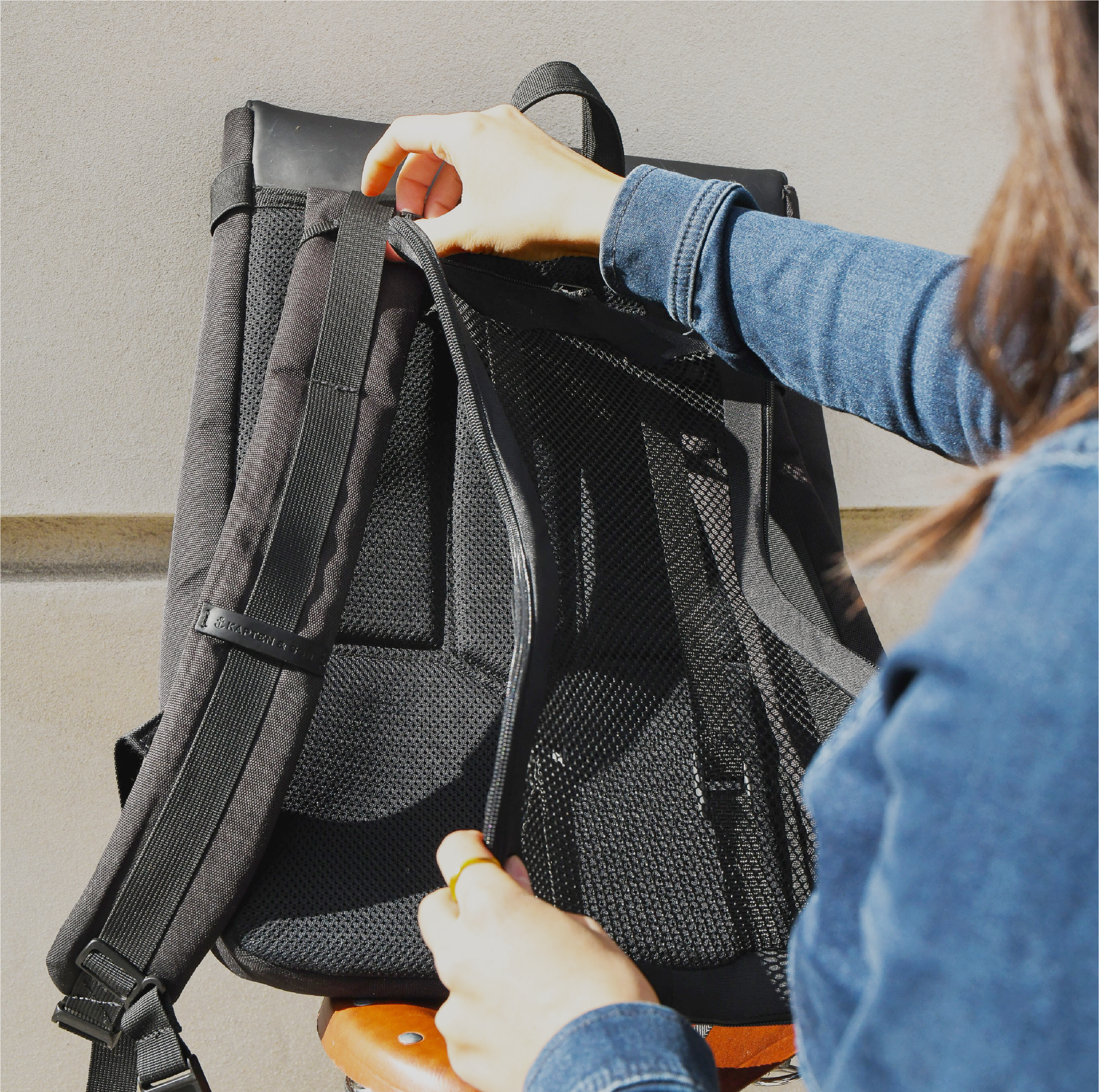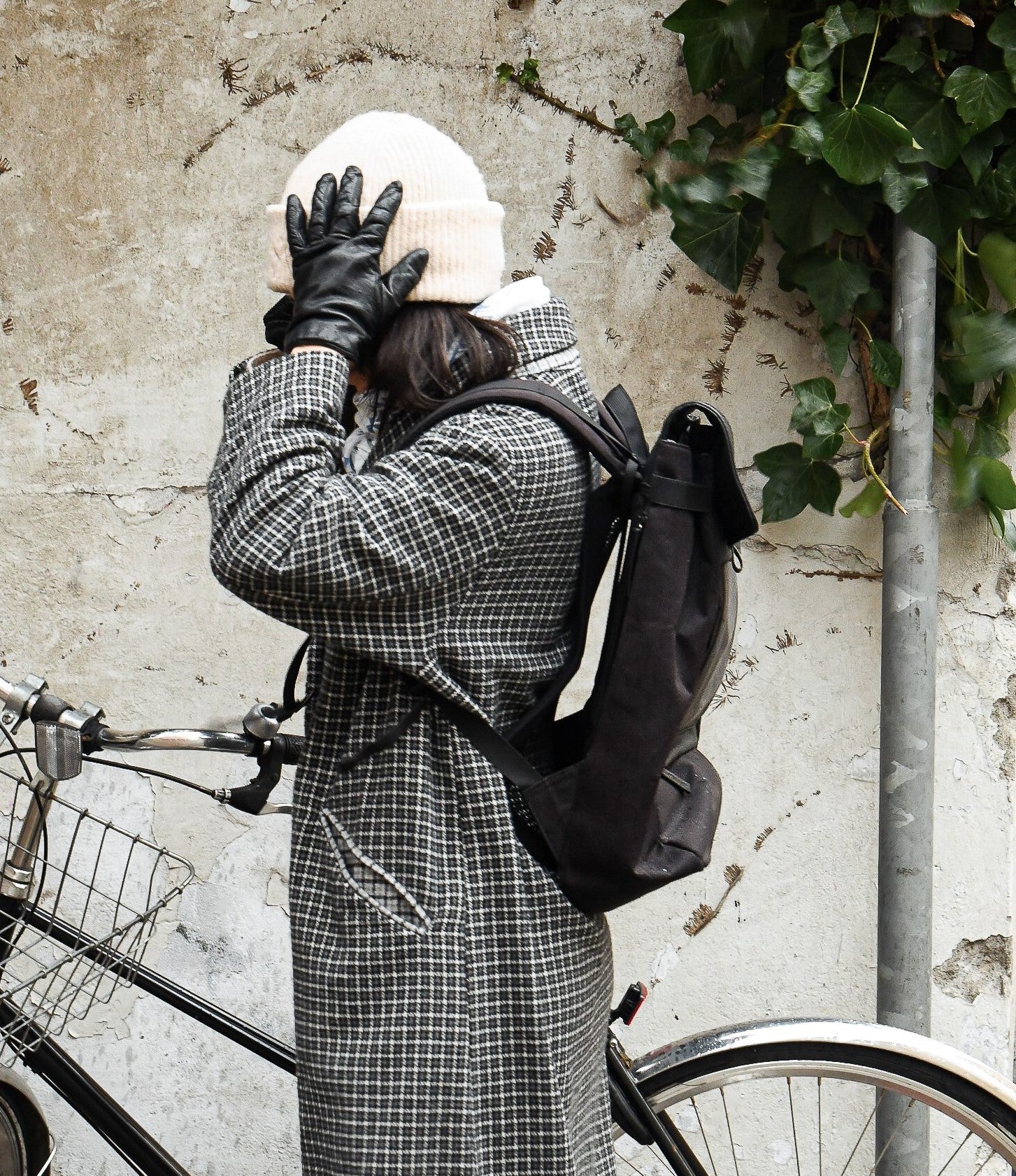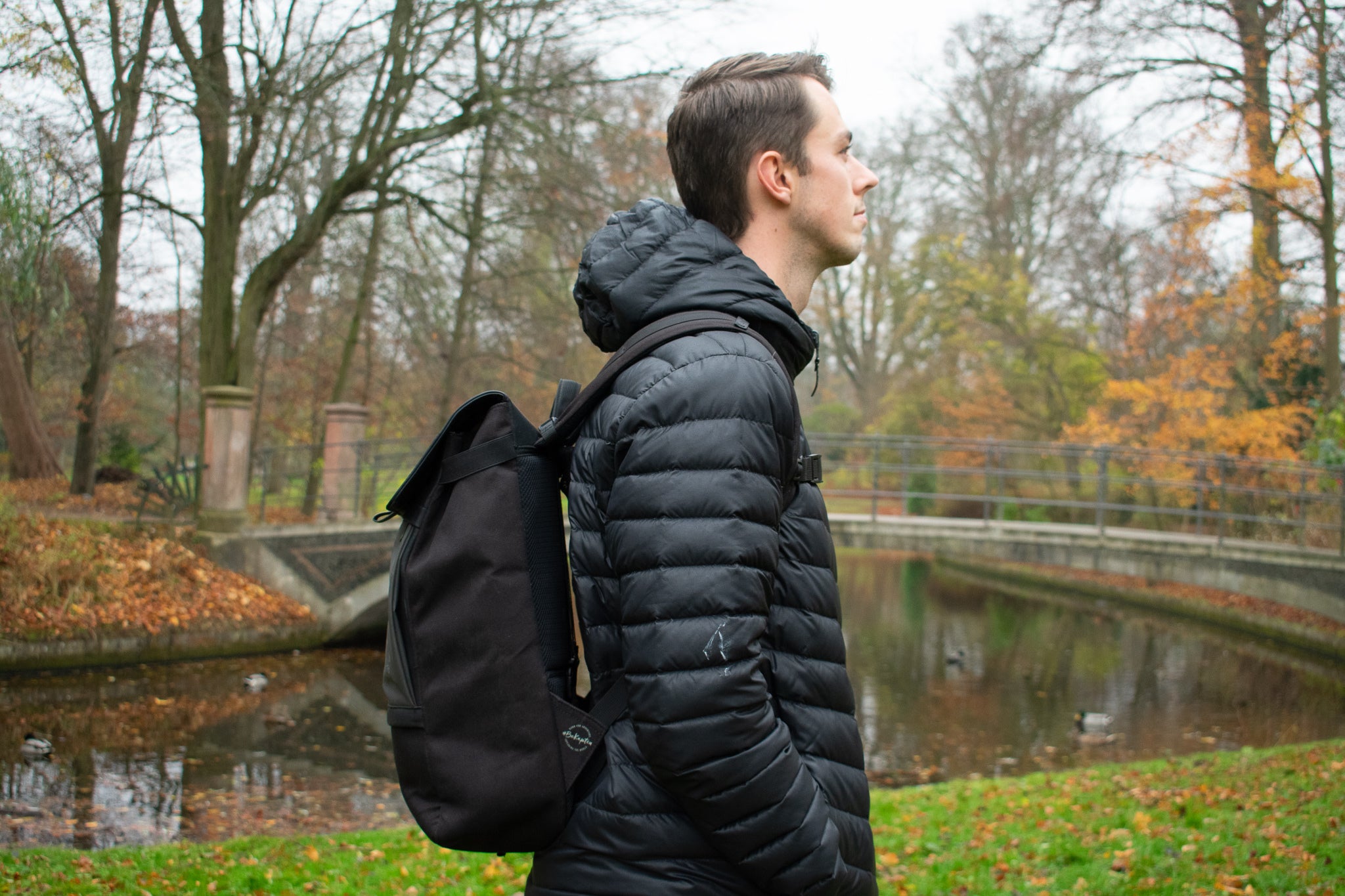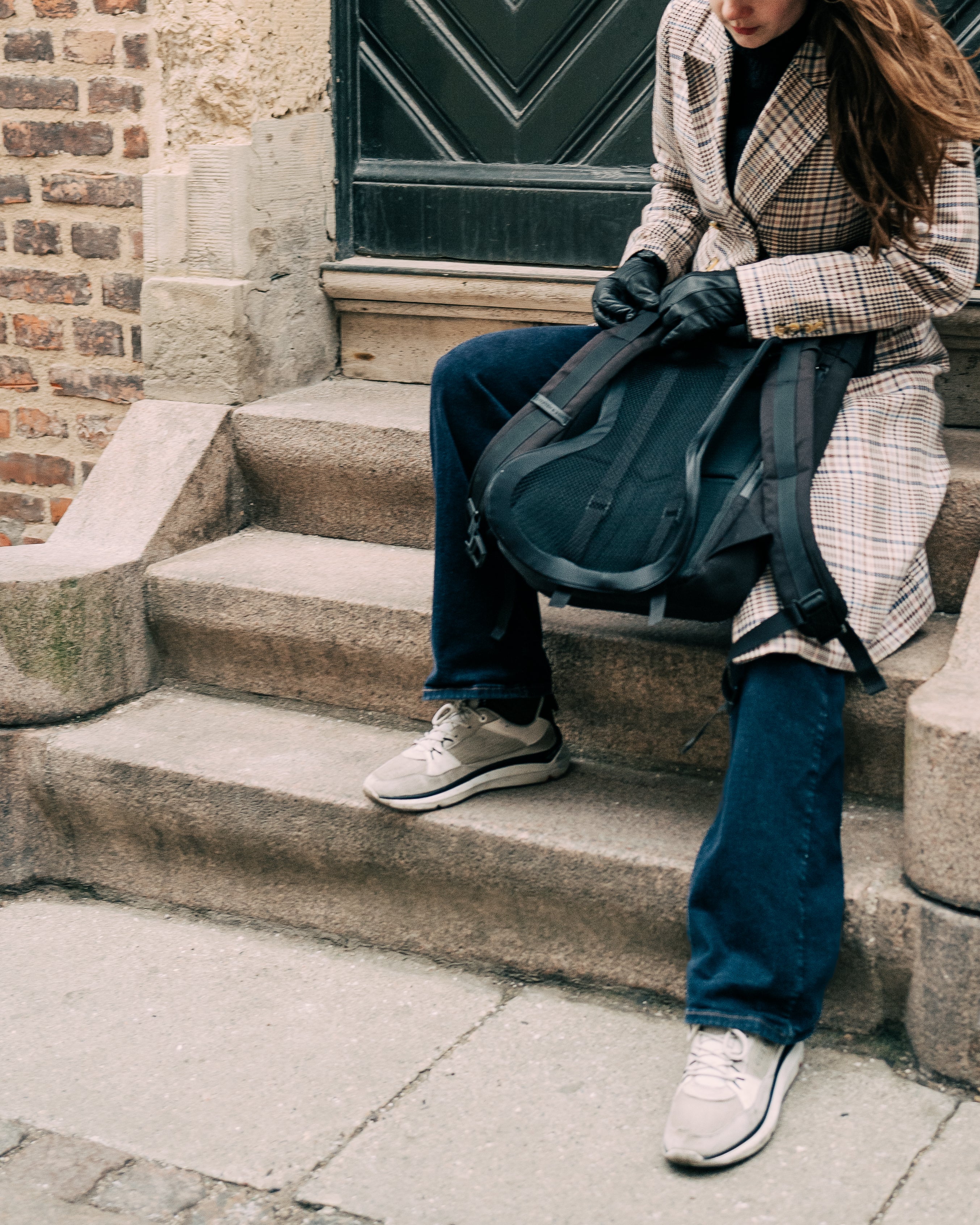 A Universal Solution

You can attach Windit to any backpack. Windit is designed to work optimally with backpacks between 16-26L

Minimalistic Design

You can easily wear Windit without it drawing attention to itself - or you!

Light & Durable

You do not have to worry about excess weight. Windit only weights 225 gram!
Testimonials



"To be honest, when I looked at Windit for the first time, I was a little bit skeptical. I thought that wearing it would feel like it pulls my shoulders. So, I was positively surprised when I tried it out on my back and realized how nice it feels. One of the cool things I really like about Windit is the zipper that allows me to wash it whenever I want to. Probably the only things I would add to it are different colors and sizes to be able to wear it for hiking as well. But even without those additions, I think Windit is a convenient backpack tool for anyone, with a gentle shape and a perfect size to fit any daypack."

Nicholas Gioachini
"I am happy with how lightweight and minimalistic Windit is. It is shorter than my backpack and comes in black color, so it is not entirely visible, which enhances the minimalistic look. I think it is perfect for anyone who wants to keep things simple and loves practicality."

Nikoline Gisselbæk
Super product 👍

I have now been using the Windit for a little over a week and Windit is great when I cycle to work. I think their backpack extension will be a game-changer for anyone who wants to minimize sweat and discomfort during physical activity. In addition to that, their customer service is also second to none, and they are always ready to help with any questions or problems. I can highly recommend Windit to anyone who wants to be able to meet at e.g. work without being wet from sweat.

Lasse Skaalum
How to attach backpack spacer Windit to your backpack
FAQs
How do I know if Windit suits my backpack?

Windit is designed to be universal to all backpacks up to 40cm of length. Typically, that translates to 26L backpacks.
The lenght/volume-ratio depends on the design of your backpack.

To make sure Windit is applicable to your backpack, you should always measure the lenght of you backpack.

If your backpack is longer than 40 cm, Windit can still be attached and used. The functionality will maintain but it can look and feel a bit strange.

If you are interested in a larger version of Windit, sign up to our email and we will let you know when we release it.
Where do I put it, when I'm not wearing my backpack?

The minimalistic design and strong attachments allow you to keep Windit attached to your backpack, even when your not wearing it.
Windit has been designed not to catch attention and will not slide off your backpack.
Can I try it before buying it?

At this point in time, we do not have any physical resellers. That is why we provide free returns. This way, you can try Windit out for yourself and return it, if it for some reason should not fall to your liking.
Can I clean it?

If needed, the fabric can easily be taken off using the zipper and be washed at 40°C.
What if Windit does not work for me?

We really hope you do not end up feeling this way.

If Windit does not live up to your expectations, you can simply just send it back to us.
Make sure to return in within your 30 days to use your '30 day free return guarantee'
I have another question

We are happy to answer! Send us a message in the form below and we will get back to you!